Adult Methods in Mixed Mediums
Come mix it up with us! This class will utilize various mediums and methods of art to cultivate creativity. We will explore several art forms such as drawing, painting and collage, with a strong emphasis on ceramics. Learn how to mix two or more of these mediums together to create something meaningful and spectacular! This class will be grounded in technique but will also give you the freedom to experiment and explore so that you have the ultimate adventure in your journey of creativity.
Cost: The cost of one session of classes with all materials included is $180, or $30 per class. We must have a minimum of 8 adults with a maximum of 12 students enrolled to teach the class. Payments are to be made to SMARTS no later than the date of the first class attended. This fee covers the use of the equipment and classroom, the teacher instruction, and all materials. Donations are always accepted, and any money raised from adult classes supports our ability to offer free programming to all PK-12 students who attend SMARTS classes.
Wednesdays: 5:30 – 6:45 pm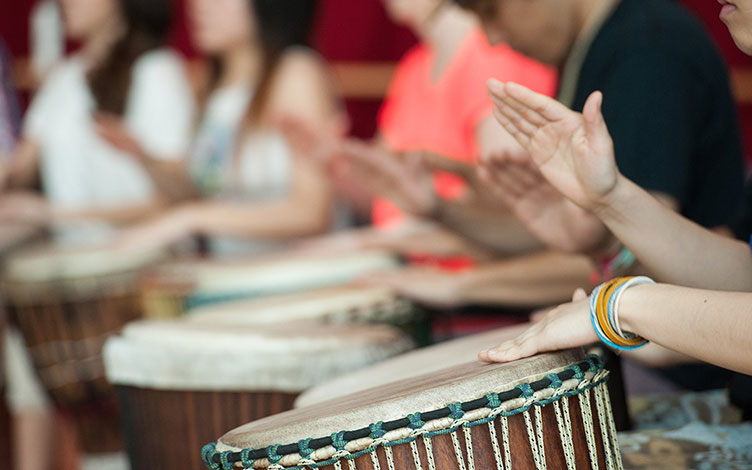 Family Drum Circle
A family drum circle is a noisy and fun, family friendly event, where people come together in order to connect in the entertaining and rhythmic experience of a percussion ensemble. This class is meant to empower one another in the act of celebrating community and life through rhythm and music. People of all levels of musical expertise are welcome and encouraged to participate! Come together and share in this rhythmical experience; everyone has something to offer the circle!
Thursdays 4:35-5:20 pm