JOIN US! Friday, September 28 | 5:30-10:00 p.m.
VIP Preview Party – 5:30-6:30 p.m.
Main Event – 6:30-10:00 p.m.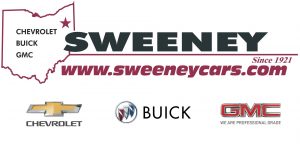 Our annual Art for SMARTS event last year was a great success. Through the generous contributions of our 12 corporate sponsors, 20 program advertisers, and 150 guests who donated and made art purchases, we raised over $17,000.
Those funds supported 13 classes and 48 sessions for over 125 students at SMARTS, your community art school. Classes ranged from Piano & Violin lessons, to classes in Architecture, Jazz Improvisation, Ceramics, Painting, Photography and more.
This year, we're setting our goal higher: $20,000! Our event is going to be bigger too, with live music, live art demonstrations, and nine framed paintings of Trumbull County, Ohio barns by Youngstown native, Robert Kroeger. These barns were painted in the impasto oil technique. Learn more about his project at robertkroeger.com/events.
FOR SPONSORS
Help us expand our programming to offer free arts classes to PK-12 students at SMARTS by pledging your support with one of our Sponsorship Packages. All sponsors are listed in all appropriate media, including website, social media and print, and receive community recognition as a supporter of quality arts education.
Art for SMARTS Bold Leader in Arts Education Underwriter (one only) -- $2,500
Four (4) VIP tickets
Full page outer back cover program ad -- four-color
Logo on Artwork Big Card
Listed as Underwriter in all appropriate media
Art for SMARTS Managing Sponsor -- $1,000
Four (4) VIP tickets
Full page program ad -- four-color
Listed as Managing Sponsor in all appropriate media
Art for SMARTS Supporting Sponsor -- $500
Two (2) VIP tickets
Half-page program ad -- four-color
Listed as Supporting Sponsor in all appropriate media
You can also show your support by purchasing an ad in our event program. Prices are:
$100 -- Full page, four-color ad | 5.5" wide x 8" tall
$50 -- Half page, four-color ad | 5.5" wide x 4.25" tall
Send all ads as a high-resolution JPG or PDF to Josie Puskar at josiepuskar@yahoo.com
FOR ARTISTS
We are reaching out to emerging and established artists to ask you to consider donating one or more pieces of your art for our sale at this event.
Our goal is to acquire 100 (or more!) original works that will be auctioned or sold at this event. All contributing artists will be recognized in the event program and press materials. lf you donate your work, you will be on a guest list to attend for free. You will be able to meet and mingle with patrons and friends of SMARTS and enjoy an arts filled evening. All proceeds will support SMARTS community programming future. After the event, you will receive a letter for tax purposes regarding your donation.
Requirements for donated works are as follows:
1. All donations must be original work/s created by the artist. We will accept signed and numbered prints of originals.
2. We prefer donations to be display-ready but SMARTS can provide assistance (please contact us for more details).
3. Please complete the attached donation form. Works will be accepted through September 14, 2018.
4. lmages of original work may be used for publicity and/or promotional purposes and printed in the event program.
Please feel free to contact Becky Keck, SMARTS Executive Director at 330-574-2787 (Email:bkeck@smartsartschool.org) if you would like more information. 
We would truly appreciate the donation of your work/s to help us to make this event a success. We look forward to hearing from you and enjoying an evening of art!
Check back for more up to date information as the event gets closer!