We've got an exciting school year planned for you!
We'll announce our fall classes at our SMARTS Fall Kick Off on Saturday, August 24 at 11 am - 1 pm. We'll have hands-on arts activities for children of all ages, as well as some demonstrations of new and favorite classes.
Fall Class Enrollment opens Wednesday, August 28 at Noon.
The first week of Fall Classes begin Monday, September 16.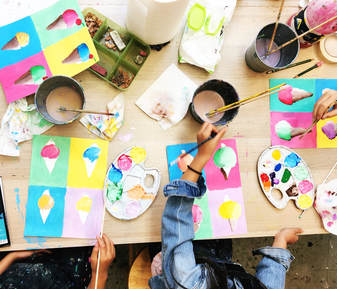 SMARTS Artist in the Making Summer Workshop Highlights

Over 86 students participated in our SMARTS Artist in the Making Summer Workshops this June. We had a blast!  Students created musical atmospheres of outer space and jungles and traveled the world imitating sounds of different countries in the Musical Worlds Workshop as they learned about Foley Art. Students in Chalk it Up Workshop smeared and smudged melting flowers, sunshine, and ice cream cones as they learned about the properties of water and light in weather. Spontaneous Scenarios students learned to develop relationships and ideas between characters as they acted in surprise settings on the fly. Drum and Dance students learned a mixture of ballet and drumming, and how to make shapes with their bodies. Students in the Word Drawing workshop wrote poetry in the shapes of sneakers, teapots, and ocean waves and explored how to tell a message using words and illustrations. Last, but not least, students in our One Hot Cookie Workshop designed and installed a window display on the store front windows of One Hot Cookie in downtown Youngstown. Stop in or drive by to see their artwork on Commerce Street sometime this summer and get a cookie or two while you're there!
Click here to see the Business Journal's coverage on our One Hot Cookie Workshop.
Spring 2019 SMARTS Animation: Cartoon Character Development
Check out our students hard work from the Animation: Cartoon Character Development class this Spring. Click here to watch the video.
About SMARTS Classes
SMARTS, Students Motivated by the Arts is a community art school located in the Ohio One Building, 25 East Boardman Street, First Floor, Youngstown, OH 44503, 330-574-2787.
SMARTS classes include Visual Arts, Music, Dance, Theater and Creative Writing. Classes are offered on a first-come first-serve basis via email throughout the year. Prior to being offered SMARTS classes, you must submit an application for each student planning to take classes. Applications are at www.SmartsArtSchool.org.  Currently, these classes are free to SMARTS (PK-12) students. More SMARTS classes will be offered as the year progresses.
SMARTS is a not for profit organization that operates from grants, donations and revenue generating programming. You can support SMARTS by donating, volunteering or purchasing items from the SMARTS Store. Your support will ensure SMARTS future.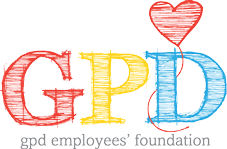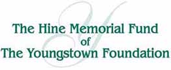 SMARTS wants each student to have the most positive, productive classroom experience possible. The following information and rules have been created to help ensure this. Please read over this contract carefully before you sign and your child sign this digital form.
Applications for classes are accepted year-round. When classes are available, students will be contacted by mail a few weeks before the class starts. Classes are filled on a first-come, first-serve basis. A waiting list is created if a class is filled. Students are contacted in order from the waiting list if a spot in the class becomes available. The next time classes are offered, students on the waiting list are given first priority. Students without applications on file may not take classes at SMARTS until an application is completed.
If for some reason you know that your student cannot attend one of his/her scheduled classes, you must call 330-313-3031 to notify SMARTS of an approved absence.
Students who miss more than three classeswithout notifying SMARTS will be asked to withdraw from this session of SMARTS classes, giving another student the opportunity to participate.
SMARTS students are expected to arrive on time for their classes. Students who are more than 15 minutes late to class will not be allowed to participate that day.
Students are expected to attend the entire class.
Parents/guardians are responsible for signing out SMARTS students when they are picked up. Students must be picked up on time. If other arrangements are necessary, they must be worked out with SMARTS staff.
Cell phones, handheld video games, hats, food, drinks, or gum are not allowed in the classrooms.
Students are expected to respect teachers, staff, classmates and the SMARTS Facility at all times. If a student's behavior disrupts class or creates a safety problem, the following will occur:
1st offense: Warning
2nd offense: Conference with parents
3rd offense: Removal from class and withdrawal from SMARTS student rotation for one semester.
The SMARTS President reserve the right to skip offenses, depending on previous actions and safety concerns.
SMARTS at Ohio One
25 East Boardman Street, First Floor
Youngstown, OH 44503
330-574-2787 (ARTS)
info@smartsartschool.org