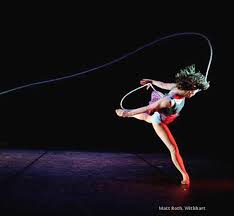 Jazz Fusion Dance: Grades 3-8
This class will allow students to find freedom in expressing themselves through two or more styles of dance. Jazz Fusion focuses on the history and technique of Jazz dance that continues to resurrect throughout time in popular movies, such as La La Land (2016) and West Side Story (1961). Students will first learn how to dance in the style of jazz and then explore how jazz has been combined with other genres to make dance hybrids – such as Jazz Funk Fusion, whose movement resembles Hip Hop, but has a different technical approach. Students will fuse elements of traditional jazz with other genres to create a choreography that is upbeat with fun choices in music and movement.
Tuesdays: 5:35 – 6:35 pm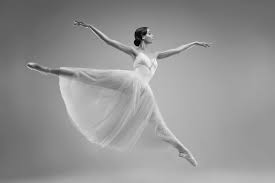 Ballet: Grades K-3

If you want to learn to dance, this is a great place to start! This class will follow the Russian Vaganova ballet method and will focus on strength-building and concentration using a ballet bar. Dancers will be taught the basic movement patterns that build all dance movement and reinforce patience, focus, posture, and grace. For this class, students should wear tight fitting clothing and wear their hair back. They should also plan to dance in their socks, unless they have ballet slippers to bring.
Wednesdays: 5:25 – 6:15 pm
Hip Hop Urban Dance: Grades 4-12

Today's generation creates dance routines that illustrate their own life experiences, which may be rooted in culture or emotion. This Hip-Hop Urban dance class will lead each student to experience movement that conveys meaning, using both popular step patterns and a variety of other hip hop moves throughout history – such as pop-and-lock and break-dancing. These classes will be high energy and fun and will end with a choreography. Bring a water bottle and your dancing shoes and get ready to move!
Thursdays: 4:05 – 5:05 pm